Areas
Take a stroll around Liberty City from the comfort of your chair...
Liberty City, the hometown of Grand Theft Auto 3 is split up into three islands. Portland, Staunton Island and Shoreside Vale. As Liberty City is loosely based on New York City, the three districts can be compared to Brooklyn, Manhattan and New Jersey respectively.
---
Portland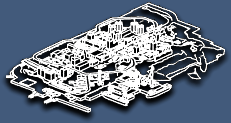 Portland is Liberty City's industrial zone. Here you can find the docks, including various import/export businesses you can get involved with, a red light district packed with working girls walking the streets and the Triad-controlled Chinatown.
As this is not an affluent area, vehicles around here tend to be old and slow, while the best cars are driven by the ruling gangs. The area is home to the Triads and the Mafia and you may find yourself caught up in the ongoing turf wars.
Portland is isolated from the rest of the city at the beginning of the game due to a damaged bridge so you have plenty of time to explore. Remember to make the most of it - in your line of work, the gangs may not tolerate your presence on their turf for long...

---
Staunton Island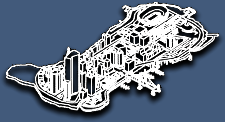 Staunton is the commercial centre of Liberty City. Filled with sky scrapers, it's the home of the headquarters of Love Media and other large corporations. Business is good in Staunton - you'll see hard-working, law-abiding citizens travelling to and from Staunton each day.
At the northern end of the island lies the Liberty City Cocks stadium, next to the university at Liberty Campus and a vast construction site at Fort Staunton. There is a diverse mix of people here in Staunton - shoppers and businessmen in the center, boisterous football fans, diligent students and camp construction workers. And of course, the gangs - the Yakuza, Yardies and Cartel all have turf here so watch your back!
Choice of vehicles is much improved in this area with plenty of fast, good-looking cars available for your jacking pleasure. And not just cars - with access to the piers you can steal a boat and cruise around Portland and Staunton. Shoreside Vale remains blocked off by a raised pipeline above the water.
---
Shoreside Vale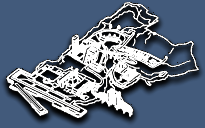 Shoreside Vale is the rich suburbs of Liberty City. It includes an airport (Francis International), villas and private homes for the rich. You'll find fast, expensive cars all around this island. But of course, nowhere is perfect and this island holds turf for the Cartel and the Hoods.
The island is split in two - the western side has a more industrial feel whereas the eastern side is entirely residential. The two areas are joined by the Cochrane Dam. Crossing between either island can be troublesome when you're unfamiliar with the area.